Testimonials From Our Clients
Watch these videos to find out what other patients feel about the care they received at The Back Pain Centre (Chimes Chiropractic).
Facebook Reviews
Please take a look at our customers reviews left on Facebook
Yaa Antwi-Nsiah


September 8, 2015

TERRY CHIMES I can not thank you enough for all the help and support you have provide for me in the most tough time in my currently situation,You really made me believe there are still people out in this world is willing to help people without condition I was hopeless before I went to see you,and you have proof to me,you cared about me and also my life crisis,I don't even know how to use word to describe how grateful I am. I highly recommend people attend to this Back Pain Centre.:):):):):):):):)

Racheal Tse


April 1, 2015

After suffering from headaches from a young age, I accepted that this was just 'me'. This time last year I suffered from a constant headache for 4, almost 5 weeks. After what felt like several thousand trips to the doctor and fearing I was dying from a brain tumour and no medication even touching the sides, I took the decision to try a chiropractor. This has changed my life!!! Highly recommend anyone who suffers to give it try. Dr Vas works magic!

Jenny Pearce


November 2, 2016

We would like to thank the doctor Vasily Maslukovs . How our son said: "He is a magician". For us (parents, relatives and close family friends) the situation was very stressful and this doctor easily found the problem and solved it. Almost for 2 weeks son couldn't stand and walk by himself. English doctors like GP and docs from hospital weren't able to help him. "The back pain center " is the best place where you could get professional help to all your family. Спасибо клинике "The back pain centre" и нашему любимому доктору Василию за неоценимую помощь в который раз нашей семье. Наш сын не мог стоять и ходить самостоятельно примерно 2 недели, внезапно. Врачи в Англии в госпитале GP, а также лежали в самом госпитале не могли найти причины. Они нас выписали из больницы без диагноза, ссылаясь на то, что это проблемы психологического характера. Доктор Vasily Maslukovs всего за 10 минут сеанса поставил сына на ноги. Сын сказал, что наш доктор просто волшебник. Он плакал от счастья, когда он встал на ноги и мог ходить без помощи родителей. Огромное спасибо и низкий поклон вам.🙏🙏🙏👏👏👏👏

Natalja Baturo


April 20, 2019

I have been coming here for many years for my adjustments, I originally came due to bad headaches. I am now seeing a brilliant Dr, (Vas), who now also sees my daughter for the same reason . The staff are all very welcoming and I would recommend 100%. Terry (Chimes) saw my baby Grandsons for adjustments at 3 months old due to excessive crying and what a difference it made. Thank you all. I can highly recommend.

Jane Thrussell


October 15, 2016

A true family clinic performing miracles daily. They are doing something medications will never be able to do – helping people get better and keeping them that way. Staffed with experienced and talented professionals who truly care about their patients' wellbeing. We had a real family crisis before discovering The Back Pain Centre. We visited various doctors which even included a couple of trips to a&e, had lots of different tests and scans done to determine the problem, consumed countless medications and didn't even have a clear idea what was wrong or what to do about it. Accidentally stumbling upon this clinic changed everything. Now feeling great and medication-free!! Sincere THANK YOU to Dr Vasily, Igor and the whole team. The clinic is a real hidden gem in South Woodford.

Indre Dapkeviciute


September 3, 2016

Amazingly friendly staff and information that is massively relevant to improving myself! #oneloveoneworld #LIFE #bboyfm

Flip Mode


February 17, 2017

I have been a patient here for 9 years. I attend for monthly adjustments which help to maintain my healthy joints and back. The reception staff and always welcoming, friendly and helpful. The chiropractors provide a high quality level of treatment including aftercare advice. In particular, my chiropractor- Vas is a fantastic chiropractor- friendly, funny and very skilled in resolving any back pain that I experience. I also recommend the sports massage on offer here with Sam- a highly experienced professional. I highly recommend the Back Pain Centre for anyone in need of a chiropractor or a sports massage.

Sharon Monaghan


July 4, 2018

I've been going to The Back Pain Centre for years due to problems with my lumbar region in my back and problems in my neck. The staff at reception are lovely people who are extremely helpful and supportive. I am able to get chiropractic treatment and acupuncture treatment as well from Terry Chimes. The office is clean and comfortable and I always feel welcome and supported. Would strongly recommend.

Susan Pashkoff


February 20, 2018

Just to let all those still suffering alone out there, there's hope. Give chiropractic a try. It can really reduce your pain and change your outlook on how to manage it. The acupuncture is also good for inflammation. The staff are warm and efficient and really know their stuff, that's why I keep coming back!

Phillipa Garland


February 16, 2018

To be Honest i don't know where to start, One thing i can assure everyone that i did not regret spending any penny with this clinic. I had issues with my neck and shoulders for over 20 years and a back pain which was developed due to lack of stretching. After my treatment i don't only feel rejuvenated but i fee as if nothing was wrong with me. ONE PIECE OF ADVICE, BELIEF AND FOLLOW UP TREATMENT WITH REGULAR DAILY STRETCHING

Charles Forster


July 1, 2018

Dr Vas has been treating me for almost a year now and I have to say that my back pain has gone completely. I go in now and then to get an adjustment to my lower neck and shoulders but that is the result of sitting at a computer 6 hours a day. My Wife and Son use the clinic regularly to treat Sciatica and a my sons twisted hip. I gladly recommend the Back Pain Centre

Kayum Sattar


September 28, 2016

I've been treated by Dr Vasiliy for over 6 years and his chiropractic care has changed my life. I am living pain free now! The all staff in the centre is very friendly and helpful. The entire process runs so efficiently that you rarely have a long wait. I highly recommend everyone go to see him!

Tamara Zm


August 31, 2016

Vasily Maslukovs is one of those Doctors who cares very much about his Patients Health issues, as well as the pain that they are in. His aim, by hook or by crook, is to return that person to some kind of normality. he is a rare breed. I would have no hesitation in recommending him.

Paul Silver


February 7, 2014
We are very grateful for the testimonials we get and if you feel you've had good results at our clinic or with Chiropractic in general, we would appreciate your feedback. Please write to us about your success so we can share it with other people to increase their believe in their body's ability to respond well to positive changes in their environment. This will also help us to grow Chiropractic and gain more Experience and Value in the field of Health industry.
Please Bear With Us When We Are Busy
Our East London practice has over 35,000 patient files, employ 4 Doctors of Chiropractic (2 Male and 2 Female), 2 Sports Therapists, Physiotherapist and 10 Front Desk Staff. We have an on-site X-ray facilities so there is no waiting – we complete everything at the practice.
All of our Chiropractors are registered with the General Chiropractic Council (GCC). Chiropractors are fully insured and all are members of the United Chiropractic Association.  We only employ Physiotherapists, Sport Therapists and Massage Therapists are all insured and certified by UK bodies like HCPC, CSP and HSI. We follow a strict code of practice laid down by the GCC. Our front desk staff are friendly, welcoming and trained to the highest standards. The practice is focused on making it easy for our patients to attend and fit their healthcare into their lives.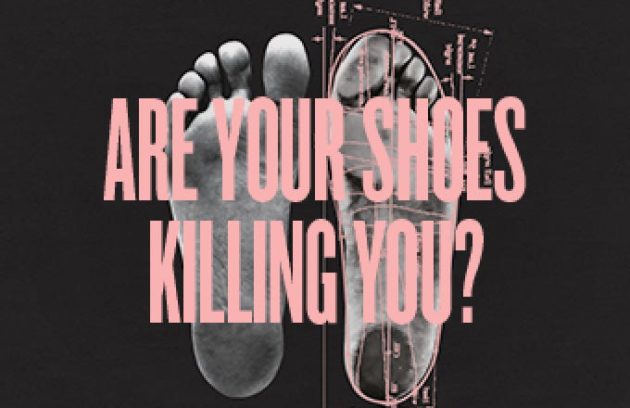 Importance of good footwear, insoles arch support for your general health and the health of your spine. What…