SHOULDER PROBLEMS AND RELATIONSHIP TO THE SPINE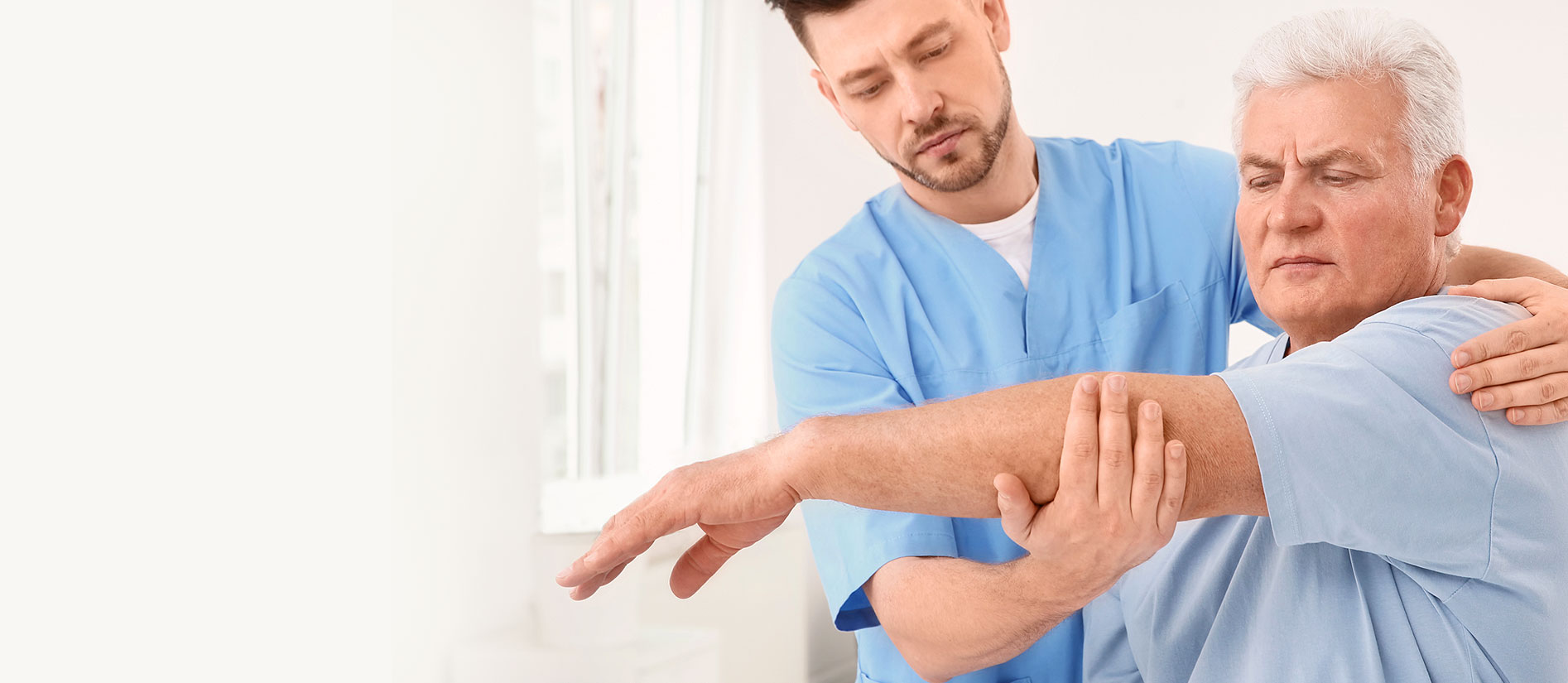 Shoulder problems can be very challenging and for good reason.  Just when progress is made the patient, through no fault of their own, does something to set themselves back.  This is because we are constantly using our shoulders.  For example, when we pick up a young child, when we tie our shoe laces and even when we make a cup of tea or coffee.
INJURIES AND ALIGNMENT
The shoulder is vulnerable to injury as it is a freely moving joint while others are limited in their motion.  There is much soft tissue in the shoulder including ligaments, tendons and muscles.  Each of these has the tendency to be compromised by improper motion or overuse.
HOW DO WE MAKE A DIAGNOSIS?
These ligaments, tendons and muscles all work together to create the movement and strength required for proper function, making diagnosis of the troubled area more difficult.  The good news is that we have seen thousands of patients with shoulder pain and over time and most have responded positively.
It can be a long journey back to normality but as with all health problems the cause of the pain must be found and corrected.
To help find that cause of the shoulder problem we offer:
After which you should know more about your body and the problems you are experiencing than you ever have before.  Whether you go ahead with treatment as always is entirely your decision.
Your local Chiropractic Clinic in South Woodford, physiotherapy, massage, redcord, sports therapy, rehabilitation. We see a variety of clients from the following postcodes E18, E11, E17, E15, E13, E12, E10, E7, E4, IG4, IG1, IG3, IG5, IG6, IG7, IG8, IG9, RM6, RM8.
Our Specialists
All practitioners are registered to work in UK and Insured
Please Bear With Us When We Are Busy
Our East London practice has over 35,000 patient files, employ 4 Doctors of Chiropractic (2 Male and 2 Female), 2 Sports Therapists, Physiotherapist and 10 Front Desk Staff. We have an on-site X-ray facilities so there is no waiting – we complete everything at the practice.
All of our Chiropractors are registered with the General Chiropractic Council (GCC). Chiropracors are fully insured and all are members of the United Chiropractic Association. We follow a strict code of practice laid down by the GCC. We only employ Physiotherapists, Sport Therapists and Massage Therapists are all insured and certified by UK bodies like HCPC, CSP and HSI. Our front desk staff are friendly, welcoming and trained to the highest standards. The practice is focused on making it easy for our patients to attend and fit their healthcare into their lives