PREGNANCY, BIRTH AND CHIROPRACTIC
CHIROPRACTIC FOR PREGNANCY
Here is a great article by an Australian chiropractor Rosemary Keating on Pregnancy Birth and Chiropractic.
Chiropractors and families across the globe recognise the benefits of adjusting mums (and dads) preconception, prenatally and postnatally.
Women report a remarkable difference in their pregnancy and birth outcomes when they have had chiropractic care.  Enhancing the health and wellbeing of the parents naturally assists the developing baby. 

BENEFITS OF CHIROPRACTIC ADJUSTMENT FOR PREGNANCY
Adjustments ensuring maternal pelvic, spinal, cranial, neurological and biochemical balance (and comfort) contribute to a better birth outcome.  Infant adjustments post delivery ensures balance of the cranial dural system and integrity of the nervous system as the baby continues to grow and develop.
How we come into the world and how we bond profoundly influences the architecture of our brain, dramatically impacts our relationships and influences us for the rest of our lives.  Birth practices and the birth experiences also influence how well breastfeeding is established. 
BREASTFEEDING AND CHIROPRACTIC
Breastfeeding, a key component of bonding, is also essential for immune development and function and impacts cognitive development.  The results of research evaluating the effects on babies whose mothers had or had not received epidural analgesia during labor will come as no surprise to chiropractors.  When neurobehaviour was evaluated in the infants from both groups, results indicated that the higher the neurobehavioural functioning of the baby, the higher the breastfeeding behaviour score.  The conclusion states: ―When determining physiologically what is important for the infant to successfully latch on and feed, it appears that an intact and functioning central nervous system may be one of the crucial elements.
Chiropractors influence the functioning of the central nervous system, assisting not only in the health, wellbeing and neurological development of a baby, but also in establishing breastfeeding, particularly when there has been cranial, temporomandibular or cervical dysfunction.  This extends to calming unsettled babies.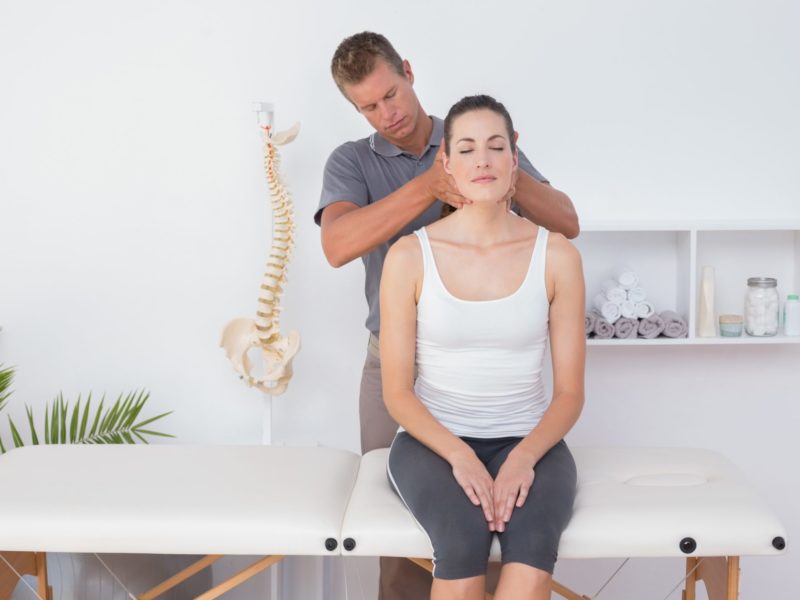 To continue to influence the next generation, a new Facebook site has been established, the Chiropractic Community for Birth Centres (Aust) – CCBCA. The aim of this group is to link like-minded, passionate chiropractors and chiropractic advocates who would love to play an integral role in seeing pregnant mums and babies have the option of chiropractic adjustments throughout pregnancy and labour in Birth Centres Australia wide.
The Friends of the Birth Centre Sunshine Coast – FBCSC is a consumer group dedicated to lobbying on behalf of those dedicated to better birth choices. This group is comprised of midwifes, passionate mothers (and fathers), chiropractors and other health professionals interested in changing the way we bring children into the world. Feedback from this community group has been sought and continues to inform the decision- making process in developing a Birth Centre at the soon-to-be built Sunshine Coast University Hospital (SCUH).
CHIROPRACTIC AND BIRTH
The SCUH organising committee is very open to chiropractors attending the Birth Centre to adjust pregnant mums, brand new mums and newborns.  In principle, chiropractors will be welcome in the birth suites and a dedicated room is under consideration.
This is a very exciting time in our profession.  In joining with midwives, other health practitioners and parents committed to natural birth choices, we have the great opportunity to powerfully influence the lives of so many.
By Rosemary Keating B App Sc (Chiro) M Chiro Sc (Paeds)
WHAT DOES CHIROPRACTIC TREATMENT FOR PREGNANCY INCLUDE?
Chiropractors aim to help the patient to restore the flexibility and strength of their spine, hips and pelvis through specifically designed exercise routines and modifications of posture. If it is considered to be safe for a given person, posture and exercise is complemented with gentle chiropractic treatment including careful spinal manipulation (adjustment).
Our Chiropractic Clinic in South Woodford, physiotherapy, massage, redcord, sports therapy, rehabilitation. We see a variety of clients from the following postcodes E18, E11, E17, E15, E13, E12, E10, E7, E4, IG4, IG1, IG3, IG5, IG6, IG7, IG8, IG9, RM6, RM8
Our Chiropractors at The Back Pain Centre in South Woodford Chiropractic Clinic are specialising in Treating Ladies before, During and After Pregnancy. We are capable of giving advice on stretching and exercise tailored to your personal needs.
To find out more about assesment and treatment for pregnancy, please call during our opening hours 020 8989 3338
Specialist Doctors
Experienced Doctor
Please Bear With Us When We Are Busy
Our East London practice has over 35,000 patient files, employ 4 Doctors of Chiropractic (3 Male and 1 Female), 4 Sports Therapists, Physiotherapist and 10 Front Desk Staff. We have an on-site X-ray facilities so there is no waiting – we complete everything at the practice.
All of our Chiropractors are registered with the General Chiropractic Council (GCC). Chiropracors are fully insured and all are members of the United Chiropractic Association. We follow a strict code of practice laid down by the GCC. Our front desk staff are friendly, welcoming and trained to the highest standards. The practice is focused on making it easy for our patients to attend and fit their healthcare into their lives.