Physiotherapy In South Woodford
Physiotherapy in South Woodford is available at The Back Pain Centre since 2012. If you wish to know more about physiotherapy in South Woodford, this short article is for you.
PHYSIOTHERAPY IN SOUTH WOODFORD – WHAT IS IT?
A science-based healthcare profession, Physiotherapy, helps to restore movement and function. Physiotherapy aims to improve patient's physical functions through physical examination, functional diagnosis, prognosis, physical intervention, rehabilitation and patient education.
It is provided as a primary health care treatment or alongside other medical services, in addition, physiotherpaists work with chiropractic or osteopathy. One of the main uses of physiotherapy is rehabilitation after medical procedures, for instance before and after surgery or other medical procedures.
Physiotherapist believe that because of their intervention the results of other medical procedures can be so good. This is also proved by research which shows that outcome of different procedures is better when it is followed by a physio-therapeutic management.
WHAT PHYSIOTHERAPISTS DO?
Physiotherapists address the illnesses or injuries that limit person's abilities to move and perform functional activities in their daily lives.
Physiotherapists can use an individual's history and physical examination to arrive at a diagnosis and establish a management plan and, when necessary, incorporate the results of laboratory and imaging studies, or refer to other practitioners when appropriate.
In addition, physiotherapists work with individuals to reduce or prevent the loss of mobility or function before it occurs. This is achieved by developing wellness-oriented programs for healthier and more active lifestyles, providing services to individuals and populations aimed to develop, maintain and restore maximum movement and functional ability throughout the lifespan.
At the core of physiotherapy is the patient's involvement in their own care, through education, awareness, empowerment and participation in their treatment.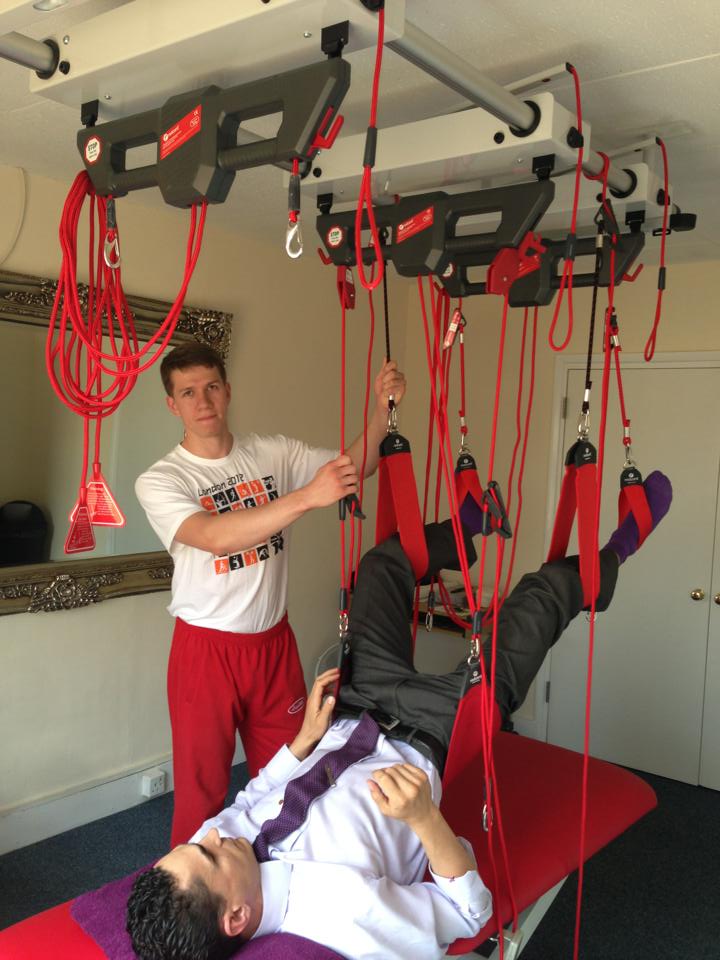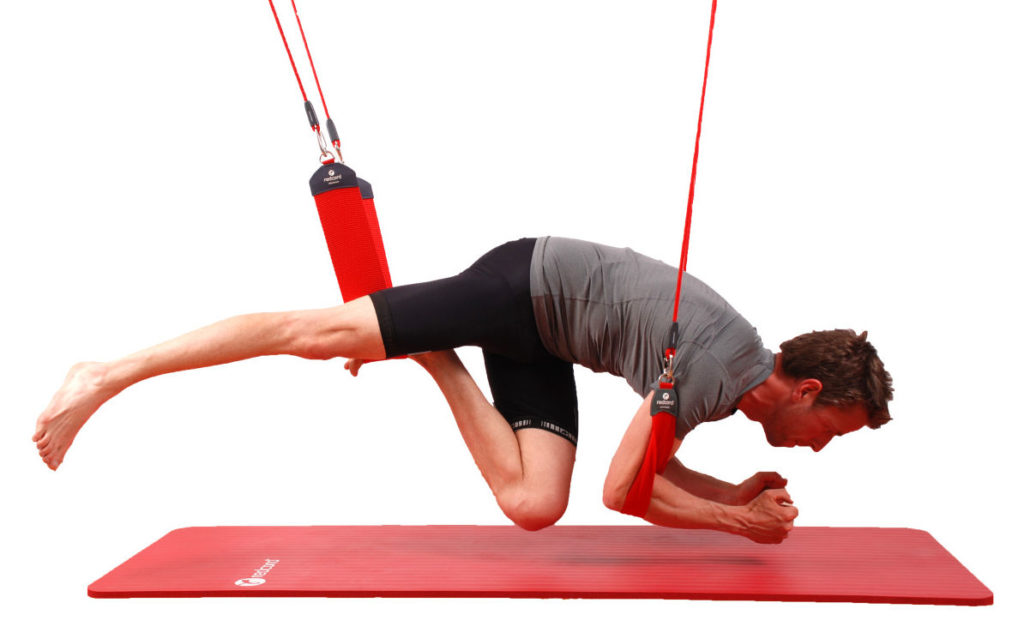 BUT WHAT DO THEY ACTUALLY DO?
When diagnosis is made, your physiotherapist will choose the most suitable method of care. Generally Physiotherapist will choose from the following:
In South Woodford clinic we use Redcord – unique equipment and method from Scandinavia. Redcord treatment is unique to our clinic in London
We have imported first Redcord Workstation to UK and our Redcord practitioners are pioneers of this system in UK.
Physiotherapy is a degree-based healthcare profession. Physiotherapists use their knowledge and skills to improve a range of conditions associated with different systems of the body, such as:
Appointment with Physiotherapist at our clinic includes both: the assessment and the treatment.
Please arrange a booking by Phone: 02089893338
Good understanding of body functions helps physiotherapist to see what patients need to feel better. Physiotherapists in South Woodford Clinic work alongside Doctors of Chiropractic and sport therapists on cases where team work is needed.
PHYSIOTHERAPY AND CHIROPRACTIC – IS IT A GOOD MATCH?
There are some rumours about Physiotherapists mutually not liking Chiropractors. It is not true at all for practitioners who are confident in the quality of the services they deliver.
We have known a lot of Physiotherapists who refered their client to Chiropractors if they thought that Chiropractic can help them. We have also referred many of our clients to Physiotherapy for some detailed work on some muscle or joint problems or for advice and demonstrations of some specific exercise. this two profession co-exist very well for the benefit of the client.
And we still do! Our in-house Physiotherapist works very close to both – the chiropractors and the sport therapists. All of us essentially trying to help the client and we share our experience with each other and the the client to get the best results.
Combined knowledge of Chiropractic and Physiotherapy and the X-ray facility at the clinic, add extra value to Physiotherapy assessment and treatment at The Back Pain Centre!
Your local Chiropractic Clinic in South Woodford specialises on diagnostics and treatment of most spine and joint problems, physiotherapy, massage, redcord, sports therapy, rehabilitation. We see a variety of clients from the following postcodes E18, E11, E17, E15, E13, E12, E10, E7, E4, IG4, IG1, IG3, IG5, IG6, IG7, IG8, IG9, RM6, RM8.
Our Specialists
Registered and Insured to work in UK
Please Bear With Us When We Are Busy
Our East London practice has over 35,000 patient files, employ 4 Doctors of Chiropractic (2 Male and 2 Female), 2 Sports Therapists, Physiotherapist and 10 Front Desk Staff. We have an on-site X-ray facilities so there is no waiting – we complete everything at the practice.
All of our Chiropractors are registered with the General Chiropractic Council (GCC). Chiropracors are fully insured and all are members of the United Chiropractic Association. We follow a strict code of practice laid down by the GCC. We only employ Physiotherapists, Sport Therapists and Massage Therapists are all insured and certified by UK bodies like HCPC, CSP and HSI. Our front desk staff are friendly, welcoming and trained to the highest standards. The practice is focused on making it easy for our patients to attend and fit their healthcare into their lives.