WHIPLASH AND NECK PAIN COMMON CAUSES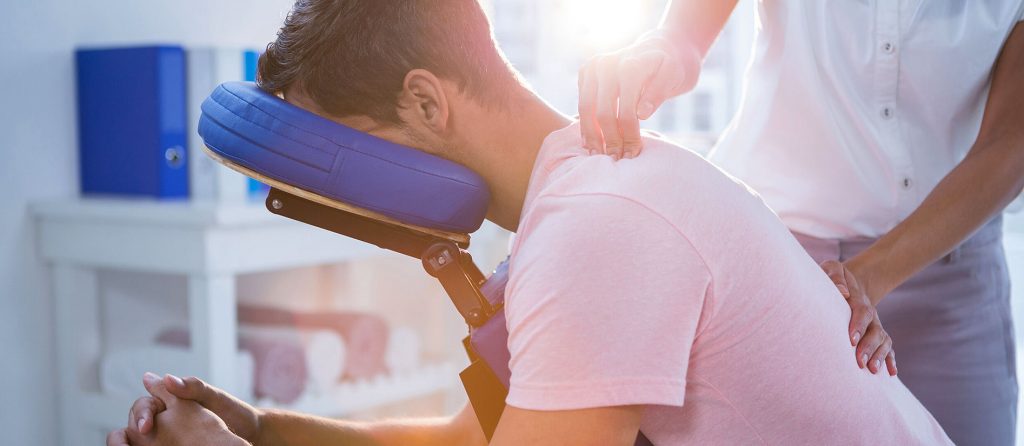 Whiplash injuries are most commonly caused when a car is struck from behind and the occupant's head is suddenly jerked back and forth beyond its normal limits. Other collisions and sports injuries can cause a whiplash injury. Frequently patients do not make the connection between the problems they have suffered with for months or even years and the injury that caused the problems. So the real damage is often delayed…
In addition to neck pain a whiplash injury can cause headaches, dizziness, blurred vision, pain in the shoulders, arms, hands and more. Do you find it difficult to look over your shoulder? Do you feel tension and pain in your neck at different times of the day?
Remember that your neck supports your head which is very heavy – you do not have to have experienced a whiplash injury to suffer from neck pain. Whatever the cause it needs to be found and corrected.
TO HELP FIND THAT CAUSE OF NECK PAIN WE OFFER:
If any of your symptoms can be resolved by our team of Sport Therapists, Physiotherapists or Chiropractors, we will recommend a schedule of care.
Depending on your condition, the combination of different treatment techniques may be recommended. Sport therapy and massage will help to relax the muscles. Chiropractic is known to "help with post-whiplash symptoms and to help increase ROM and decrease pain" (https://pubmed.ncbi.nlm.nih.gov/20364057), and physiothereutic exercises are widely recommended to maintain and improve flexibility and alignment of your spine.
After this service, you should know more about your body and the problems you are experiencing than you ever have before. Whether you go ahead with treatment as always is entirely your decision.
Your local Chiropractic Clinic in South Woodford, physiotherapy, massage, redcord, sports therapy, rehabilitation. We see a variety of clients from the following postcodes E18, E11, E17, E15, E13, E12, E10, E7, E4, IG4, IG1, IG3, IG5, IG6, IG7, IG8, IG9, RM6, RM8.
Specialist Doctors
Experienced Doctor
Please Bear With Us When We Are Busy
Our East London practice has over 35,000 patient files, employ 4 Doctors of Chiropractic (3 Male and 1 Female), 4 Sports Therapists, Physiotherapist and 10 Front Desk Staff. We have an on-site X-ray facilities so there is no waiting – we complete everything at the practice.
All of our Chiropractors are registered with the General Chiropractic Council (GCC). Chiropracors are fully insured and all are members of the United Chiropractic Association. We follow a strict code of practice laid down by the GCC. Our front desk staff are friendly, welcoming and trained to the highest standards. The practice is focused on making it easy for our patients to attend and fit their healthcare into their lives.